---
W e l c o m e t o . . .
T H E V I R T U A L Q - M M U N I T Y !
---
(A Tribute Site dedicated to one of the best AM stations to grace the Phoenix airwaves - this site is
not affiliated with any existing radio station or company)
---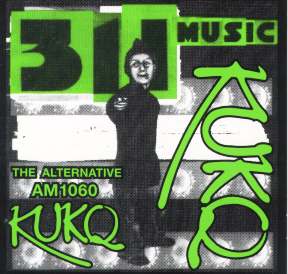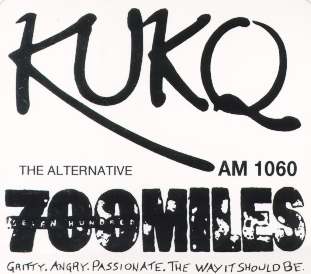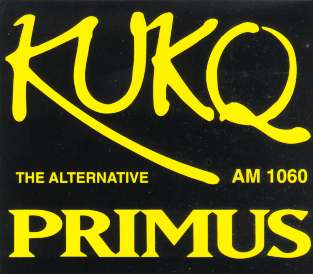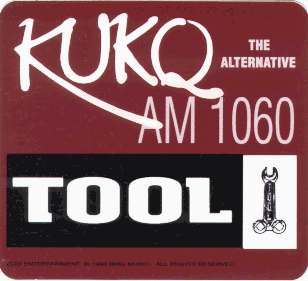 ---
* * * F E A T U R E D * V I D E O * * *
Uploaded to YouTube by "sundreamm"
* * * SITE NEWS * * *
In keeping with the spirit of The Q, I will post any video I find which sounds like something KUKQ would have played. First up from 2011, "new stuff" from The Go! Team -- "Buy Nothing Day". Watch the official video at: https://www.youtube.com/watch?v=fQ4f_lgdYz8&ob=av3e

THE Q IS BACK! (SORT OF) Click www.kukq.com and listen online!
04 14 12: NEW IMAGE! Q-Fest ticket stub from 9-21-90! Thanks Louis Barch!


08 21 10: NEW IMAGE! RHCP '89 Big Surf concert ticket stub!
08 31 10: TWO MORE TICKET STUBS!!! FEMMES and L&R!!!! Thanks spungee!
09 17 09: BROKEN LINKS FIXED!!!

Jonathan L. HAS A WEBSITE AT www.jlradio.com
*** AIRCHECKS WILL RETURN WHEN I CAN GET PERMISSION. DOWN WITH REVERSE PAYOLA!!! ***
---
T H E * Q * G A L L E R Y
BRIEF HISTORY OF THE Q (with building photo)
HELP THIS SITE GROW! E-MAIL ANY KUKQ-RELATED IMAGES/PHOTOS TO: djkrcl@yahoo.com
---

What did KUKQ mean to you? Sign the guestbook and tell us your thoughts on the Q; why you loved it or hated it.


Also feel free to share any memories you may have of The Storm, The Key or KFMA (the original out of Wickenburg).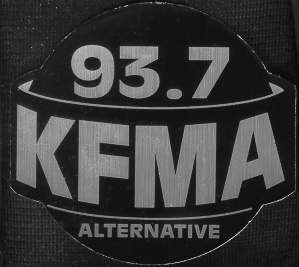 ---

(Note: If any of these are broken, please E-MAIL me and tell me!)
BROKEN LINKS FIXED 09/17/09
[Alannah Myles]
[B-52s]
[Front 242]
[Hoodoo Gurus]
[In Tua Nua]
[Love and Rockets]
[Morrissey]
[OMD]
[The Pixies]
[REM]
[The Rembrandts]
[The Replacements] (unofficial)
[The Smithereens]
[Sonic Youth]
[Social Distortion]
[They Might Be Giants]
[Throwing Muses] (Hersh)
[Tones On Tail]
[U2]
[Violent Femmes]
[Paul Westerberg]

OTHER LINKS:
[808 State]
[Daniel Ash] [Bauhaus] [Beat Farmers] [Dramarama] [Joe Jackson archive]
[Pop Will Eat Itself discography]
Clip art courtesy
, Free Clip Art Gallery and Undisturbed.org (formerly Hey-You)

Back to Dave's Home Page